Veterinary School Prerequisites
Recommended Courses for Pre-Vet
For more information on the Veterinary School Application process, please download our Pre-Vet Application Guide.
Please check the individual school of choice to verify the complete current listing/requirements, as well as quarter vs. semester units required. It has been our experience that some schools may accept Stanford's courses, while others may not.
Additionally, the courses below reflect the 2020-2021 academic year course offerings and may not reflect any course changes that occurred within the academic year.
Additional courses that may be required or useful for admission (vet school dependent): Microbiology, physiology, cell biology, animal science, animal nutrition, immunology, and psychology.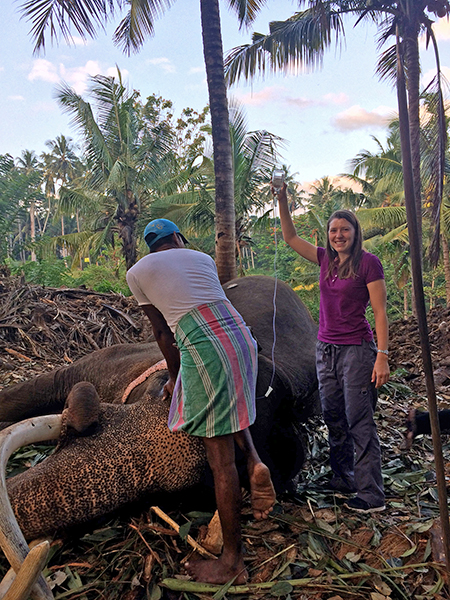 Commonly Required Courses
Equivalent Stanford Courses
For specific prerequisite college requirements, please see the AAVMC prerequisite chart available on their website: https://www.aavmc.org/
Important Note: Your major does not matter as long as you complete the required courses.
Obtaining Veterinary Experience
Veterinary schools expect that applicants will have significant amount of experience in the veterinary field. Animal-related work experiences may not count. Some clinics have formal shadowing programs, but you may need to contact the clinic you are interested in directly. Keep an open mind and get exposure to multiple areas of veterinary medicine such as working with a veterinarian in a small animal clinic, equine practice, zoos, aquarium, or research animal facility. Learn as much as you can during your experience and ask questions.
It is recommended that you maintain a log of the experiences you have had and stay in touch with veterinarians you have worked with (and thank them after your position has ended) so that you can request a letter of evaluation for your veterinary school application.
Here are a few local organizations that Stanford pre-veterinary students have volunteered at: