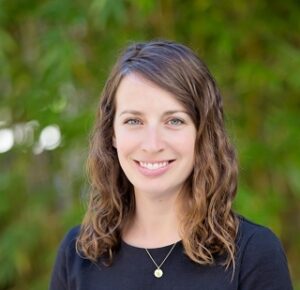 Kerriann Casey, DVM, DACVP
I didn't even think about veterinary school until I was a senior in college, so you're already ahead of the game! After two years of working in a lab post-undergrad, I went on to obtain my veterinary degree at Tufts University. Having confirmed that clinical practice was not for me, I next completed a 3-year residency in Anatomic Pathology at the University of California-Davis. Following board-certification by the American College of Veterinary Pathology in 2016, I joined the Department of Comparative Medicine at Stanford University where I'm currently a Clinical Assistant Professor. When not at work, I enjoy creating elaborate backstories for my baby's stuffed animals, hiking with my family, and lounging with my cat, Tuttle.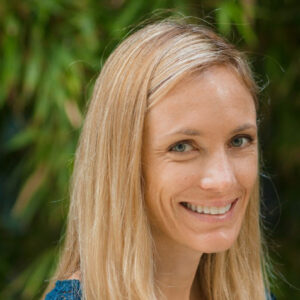 I am originally from Ojai, CA, where I spent time riding horses in multiple disciplines.  From a young age, I always knew that I wanted to be a veterinarian, though I would not have ever predicted my career path.  While an undergraduate at Stanford (Go Card!), I was a member of the Pre-Vet Society and worked as a necropsy technician for Dr. B.  Upon finishing veterinary school at Western University of Health Sciences, I began my career as a small animal clinician.  A couple years later, I came back to Stanford to complete a residency in Laboratory Animal Medicine.  In 2016, I joined the Department of Comparative Medicine as a Clinical Assistant Professor.  Outside of work, I enjoy hiking, running, and spending time outside with my husband, dog, and three energetic boys.