Veterinary Experiences and 2023 Summer Updates!
In the first meeting of the 2023 Fall quarter, Katelyn Santa Maria, Amisha Iyer, and Sofia Ceva presented their summer experiences: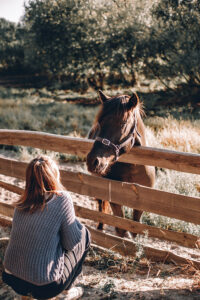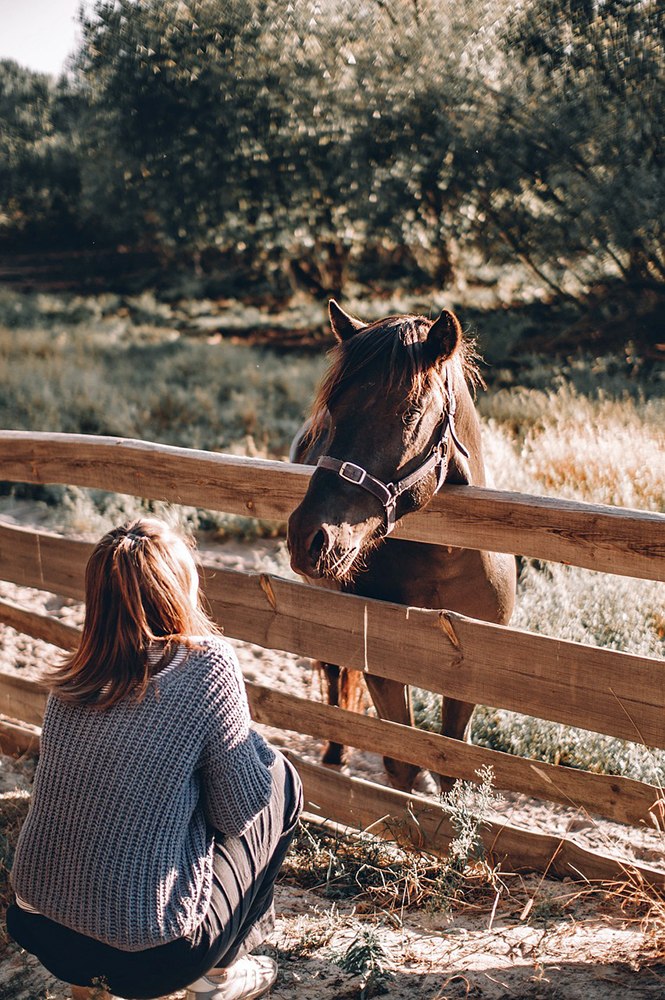 Dr. Clare Sherman,
Emergency Veterinarian
at Sage Veterinary Center
Dr. Sherman received her bachelor's degree with honors from Stanford University in 2012, where she studied Environmental Science and Biology as a pre-veterinary student. She went on to earn her doctorate in veterinary medicine from Cornell University in 2017. After graduating from veterinary school, Dr. Sherman decided to pursue further specialty training, and completed a small animal rotating internship at the Veterinary Specialty Hospital in San Diego. There she worked closely with the Cardiology, Neurology, Ophthalmology, Surgery, Internal Medicine, Emergency and Critical Care specialists, and developed a love for emergency medicine. After completing her internship, she started a residency in Emergency and Critical Care at Colorado State University. She enjoyed working with students and the challenging cases there, but quickly realized she was ready to leave academia and start her career back in San Francisco. Dr. Sherman moved back to the Bay Area, and now works as an Emergency Veterinarian at SAGE Veterinary Centers. She enjoys collaborating with her many specialist colleagues as well as spending time with many of them outside of work. In her spare time, she likes cooking, camping, and traveling with her fiance. They have one rescued cat named Max.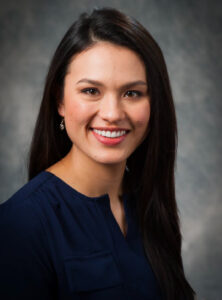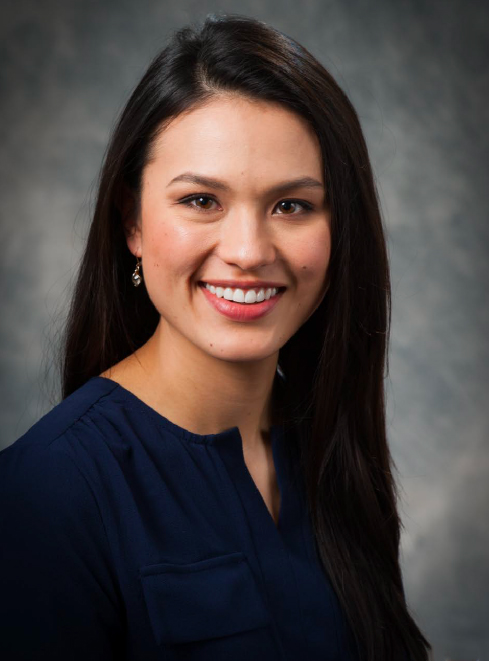 Natalie Celeste, DVM, MPH

Dr. Natalie A. Celeste is a California native. She earned her Bachelor's in Animal Science from Cal Poly Pomona. She went on to complete a dual degree DVM-MPH program at Ohio State University. She found her love for laboratory animal medicine during veterinary school which led to where she is today as a veterinary resident at Stanford.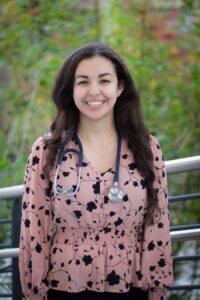 Swine Veterinarian's Role
Mike Kuhn, DVM, MBA
Dr. Kuhn earned a master's degree in Business Administration in 2004 from the University of Iowa and graduated from Iowa State University's College of Veterinary Medicine in Ames in 1983 with his Doctor of Veterinary Medicine. 
Mike Kuhn, DVM, is a swine veterinarian who has owned his own practice and worked for a leading animal health company. He lives in Westminster, Colorado, and currently consults with swine-related companies. 
Sarah Jones, Owner of Red Hill Farms
Sarah Jones of Allen County in Kentucky has been named the 2022 KFB (Kentucky Farm Bureau) Farm Woman of the Year. The award honors outstanding achievement of a woman actively engaged in production agriculture. Recipients personify the highest level of professional excellence in agriculture.
Sarah and her husband Bart own Red Hill Farms, an esteemed livestock and crop farming operation spanning south central Kentucky and northern middle Tennessee. Not only does Jones oversee the sale and care of Red Hill's many cattle, but she also manages its finances, records, marketing and promotions.
Caitlyn Sullivan, Barn Tour Guide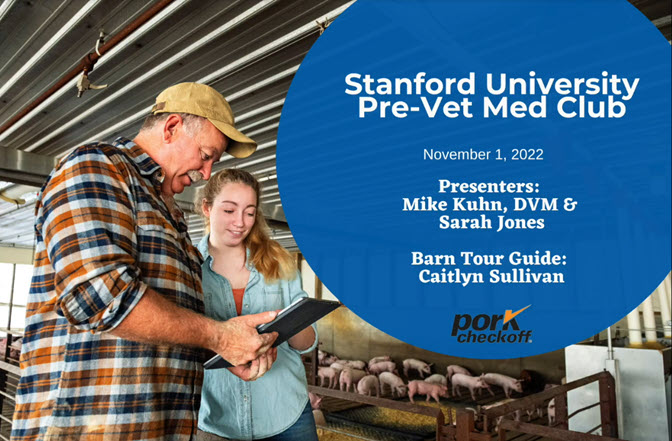 The Wildlife Rehabilitation Process​
Ashley Kinney, Hospital Manager
Ashley Kinney is the Hospital Manager at WCSV, and has spent 24 years working with animals– 20 of those years as a volunteer and employee with WCSV. Kinney started working with animals at the age of 11, working with non-releasable animals used for education. From there, she knew she wanted to start rehabilitating wild animals. At the age of 16 she started volunteering at WCSV. In 2006, she then became a staff member, and the rest is history. Kinney enjoys giving animals a second chance at life. These animals are admitted due to human impact, and having the ability to help them overcome injuries, and release them back to the wild makes every minute worth it. She also enjoys working with a great team of passionate employees and dedicated volunteers who are all here for the animals.
Ashley Damm, Wildlife Supervisor
Ashley Damm is a Wildlife Supervisor with WCSV. She has been a wildlife rehabilitator since 2012. After graduating with a degree in biology, she interned with US Fish & Wildlife Service. She focused on waterfowl and bat research, and fell in love with wildlife. She considers hand-rearing songbirds the most fulfilling part of wildlife rehabilitation.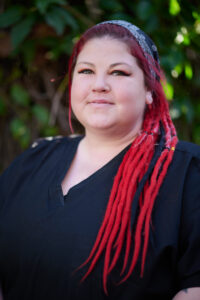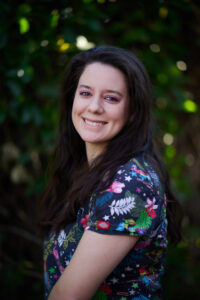 Shelter Medicine in San Jose
Dr. Tyson has worked in a variety of shelters since 1994. She graduated from Stanford in 1997 and from the University of California, Davis School of Veterinary Medicine in 2003. Since 2004 she has been with the City of San Jose Animal Care and Services where she established a shelter medicine program and spay/neuter clinic for the city's newly built shelter. In the summer of 2016, she collaborated with a Stanford pre-veterinary student to establish a monthly clinic for pets of the homeless.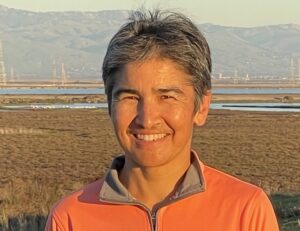 Life as an Equine Practitioner ​
Dr. Erin Trawick attended Barnard College before getting her DVM at Tufts University in 2012. She planned to pursue lab animal medicine but realized she preferred the outdoor time provided by equine ambulatory medicine. She started a mobile general equine practice, Millington Equine, in CT in 2018. She is also trained in acupuncture. Dr. Trawick spends her spare time riding her own mare, weeding her many gardens, or chasing her naughty cats.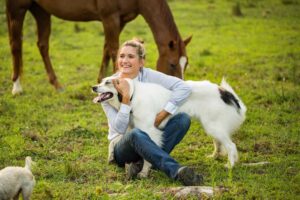 Introduction to the Pre-Veterinary Society
In this 2021 introductory meeting, faculty advisors Dr. Monika Huss and Dr. Kerriann Casey introduced themselves, discussed their educational and career paths, and gave their perspectives on veterinary medicine and the application process. Faculty advisors outlined the plan/goals for the Pre-Veterinary Society for the academic year and discussed what Pre-Veterinary Advising looks like for students.
The Office of the Vice Provost for Undergraduate Education, Stanford, and the Department of Comparative Medicine have sponsored bi-annual symposia open to the public, in order to provide information about "the path" to becoming a veterinarian, and illustrating  the diversity of the profession.
These conferences target upper level high school students, college students, academic advisors, and anyone else interested in learning more about vet school requirements, ways to gain experience, and the different veterinary disciplines. Since 2008, the Department has hosted six pre-vet expos.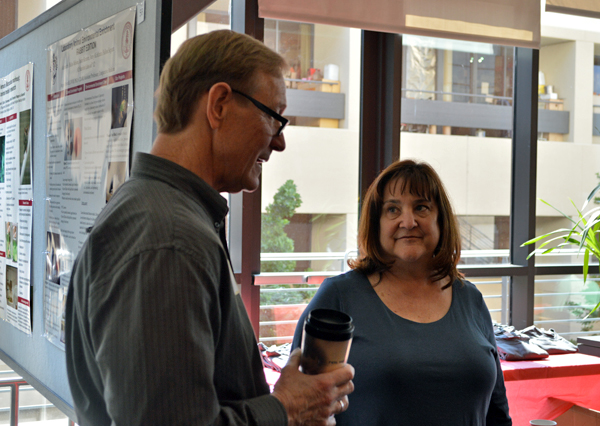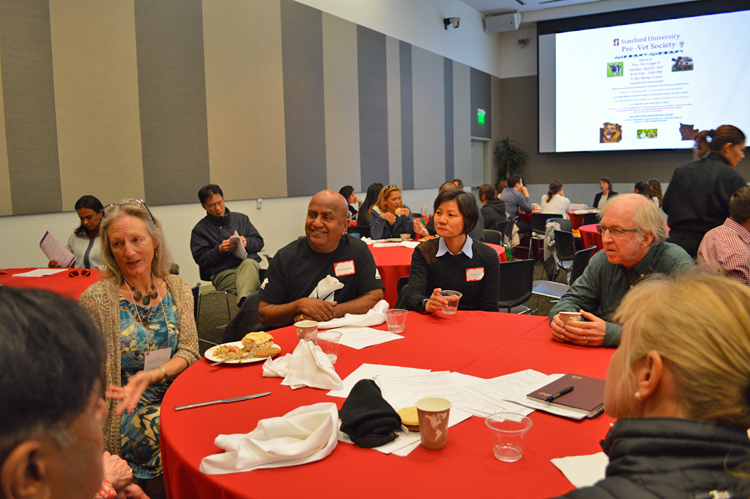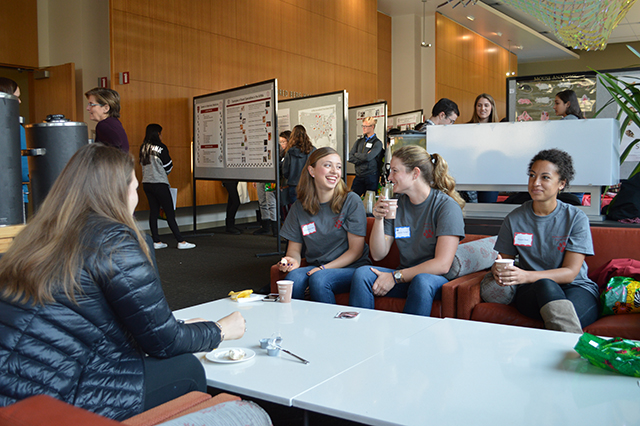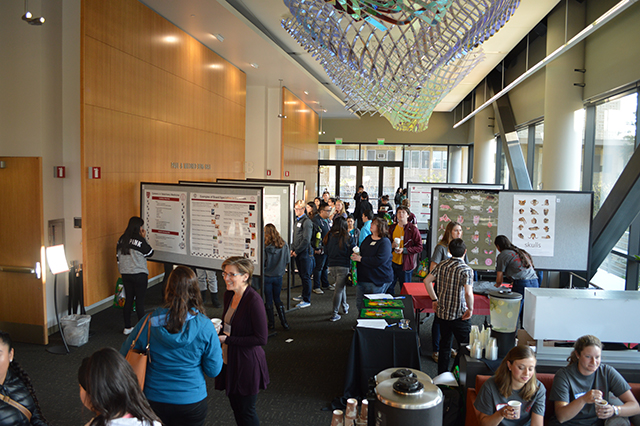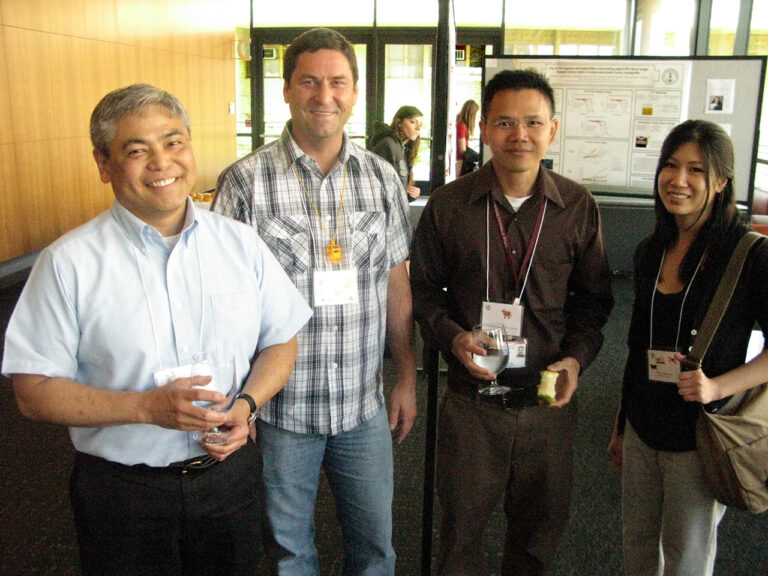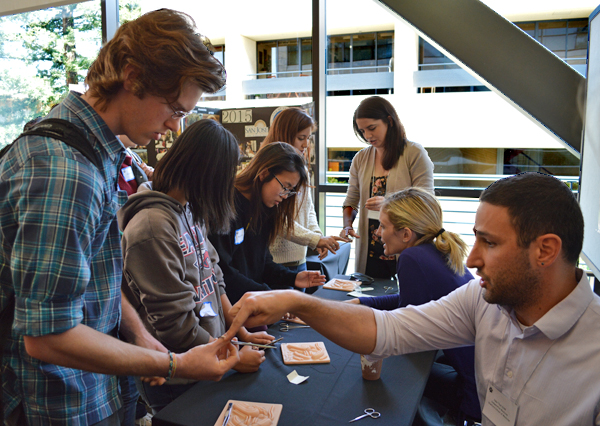 Major innovative breakthroughs in human health are possible through the use of a "One Health" approach to medicine and research. So what exactly is "One Health"? Diseases affecting humans do not occur in isolation. They occur in populations that interact with animals and the environment. The solutions to many diseases affecting human health globally require cooperation of human medical doctors, veterinarians and environmental scientists. While the veterinary profession has long embraced this interdisciplinary approach to enhance their field, the "human" medical profession has been slow to follow this concept. No Ivy League school without a veterinary school has an active One Health program, demonstrating silos that often separate human and veterinary medicine and research.
The Department of Comparative Medicine in Stanford's School of Medicine has hosted three One Health Conferences (2014, 2016 and 2018) in order to educate and promote awareness of the benefits of a One Health approach to solving global health issues. Initially focusing on diseases that affect humans and animals, and eventually including the environment in the mix, these conferences have brought together human medical and veterinary researchers, human and veterinary clinicians and environmental researchers whose fields of study overlap. These meetings have helped to strengthen collaborations with the larger veterinary community, encourage innovative research programs, enhance environment and human health research on campus and provide unique training opportunities for trainees to integrate knowledge from human and veterinary medicine.